Download Your Free Checklist Now!
Your Free Checklist for Paving the Road to Your Automotive Success!
Your Free Download!

Paving the road towards automotive success takes substantial time and effort – and a solid groundwork to start from.
We at Magna have compiled a checklist with the most important factors newcomers in the industry should evaluate in advance.
From there, you can
build your automotive strategy

and
answer the most important questions

future investors

and partners will ask about

your project.
This document is part of our CV Insights article "The First Steps of Your Automotive Project." We recommend reading this article first to get a more complete picture.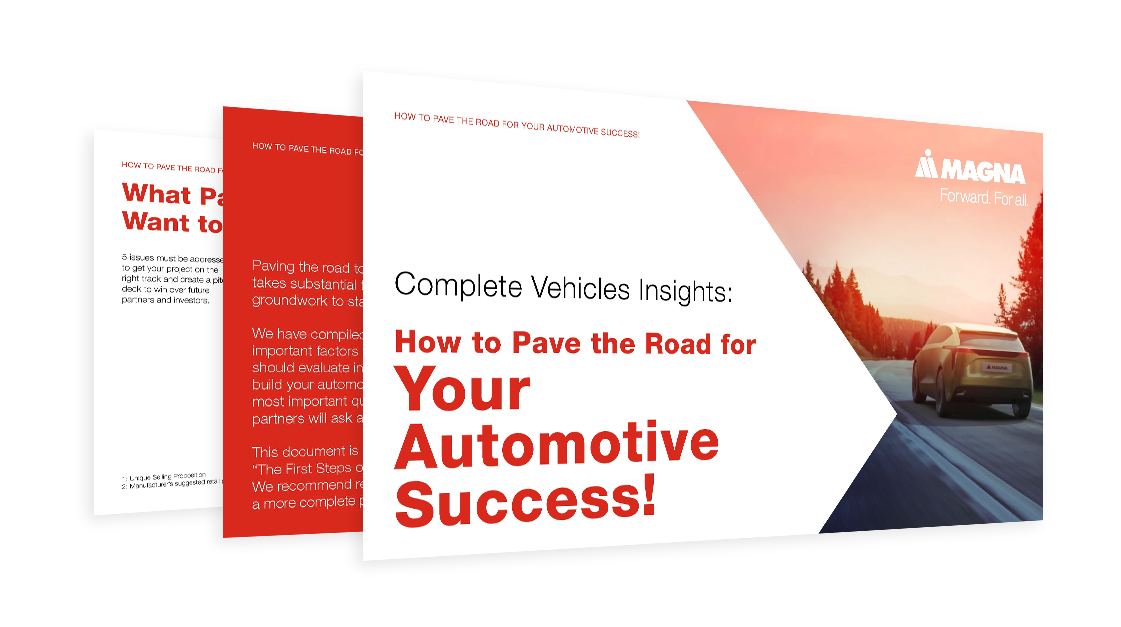 Download Your Free Checklist Now