Download Your Checklist Here
The big 5 Automotive Propulsion Systems
Your Free Checklist!
Following the need for decarbonization, the automotive industry is increasingly moving away from internal combustion engines, and is instead diversifying with alternative propulsion systems.
At Magna, this document is used to introduce the five most important propulsion systems and showcase their pros and cons to new customers.
Get your
Free Guide
and read about
The Big Five Automotive Propulsion Systems
by submitting the form.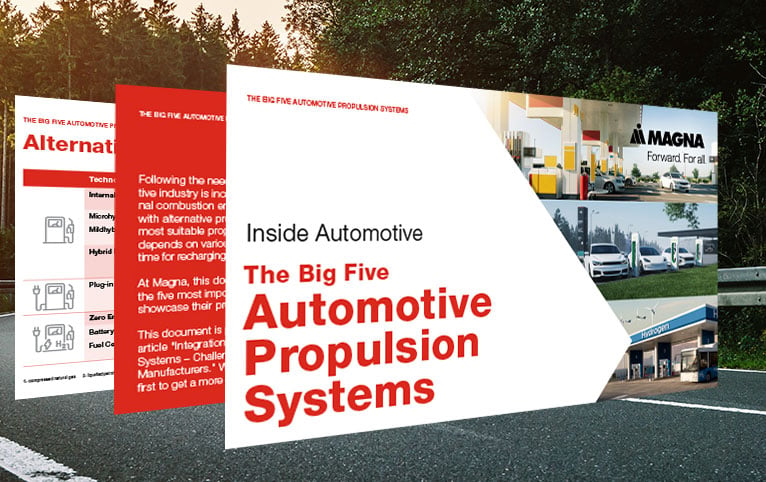 Download Your Checklist Now